Introducing the New Porsche 911 Speedster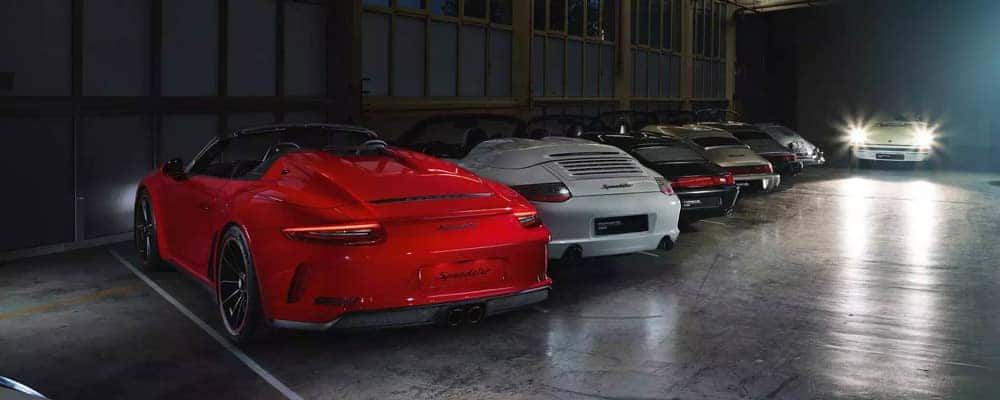 The arrival of the new Porsche 911 Speedster has had performance and luxury car enthusiasts waiting with baited breathe. And with its arrival, we can safely say the Porsche 911 Speedster was worth waiting for. Find out what performance features are waiting for Woodbury drivers under this new hood of this new Porsche model.
Powerhouse of Performance
The new Porsche 911 Speedster comes equipped with performance features that will let it run laps around the competition, on and off the track. Bypassing the go-to turbocharged engine, Porsche instead chose a naturally aspirated 4.0-liter flat-six powerplant. This bold choice pushed the new Porsche 911 Speedster to deliver an outrageous 502 hp and 346 lb-ft of torque. In addition to this robust engine, the 911 Speedster sports other performance-enhancing additions such as:
A 6-speed manual gearbox, which sheds the excess weight of the typical 7-speed manual
Individual throttle bodies, which can rev to 9,000 rpm
A mear 3230 lb curb weight
Add it all together, and you get a Porsche model that can hit a top speed of 192 mph!
Lightening Things Up
For the Porsche 911 Speedster to the keep the 3230 lb curb weight, Porsche did much more than picking a 6-speed transmission. The 911 Speedster was designed to minimize weight, including taking measures like adding:
A manually operated convertible top
Carbon fiber fenders
Carbon-ceramic brakes
Trimmed windshield
Twin-hoop rear deck
Combining thoughtful design with incredible power, it is no wonder the Porsche 911 Speedster is burning up the track.
Porsche Speedster Price
The Porsche 911 Speedster is a limited release model, with only 1,948 of these model scheduled for production. Pair that with the thrilling performance, and it is no surprise this model comes with a higher price tag. The current MSRP for the new Porsche 911 Speedster comes in at $274,500.
Learn More About the Porsche 911 Speedster at Porsche St. Paul
If you want to stay up-to-date with all the Porsche 911 Speedster news and talk shop with our knowledgable associates or get behind the wheel of a new Porsche model, get in touch with Porsche St. Paul for financing and 911 leasing information at your convenience!